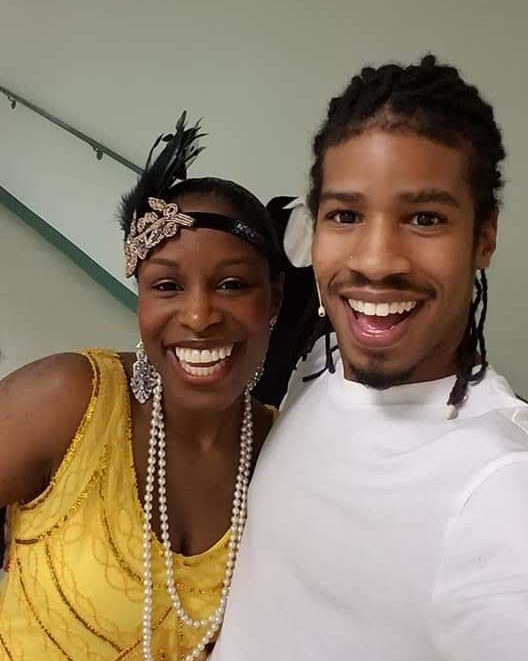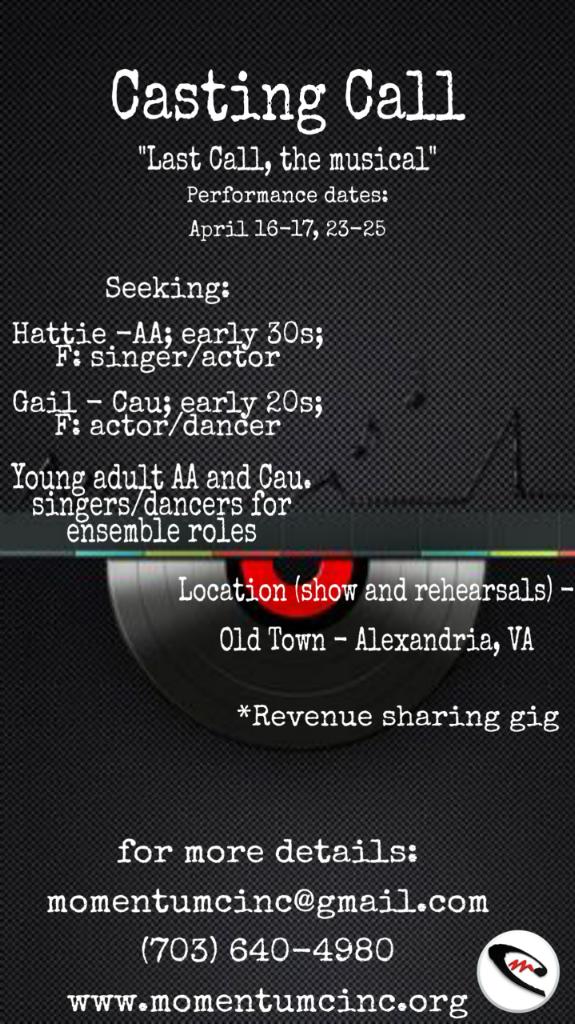 SYNOPSIS:
It's early 1970s in Washington, DC and three years in, the Don Juliette Show is a national hit. The variety show format includes guest performers from mainstream artists and a guessing game component. It's in the latter that we find best friends Hattie and Gail who we follow on their journey to success in the entertainment industry, one driven by desire and the other getting there by good fortunes. Specifically, we see Hattie's development from obscure showrunner to a powerhouse vocalist on the same Don Juliette Show from which she was fired. Along the way we are introduced to the misogynistic Don Juliette, Luke Lawrence the exploitative record producer, Otis an aspiring songwriter who falls in love with Hattie, and the family members of Hattie and Gail who don't quite understand their children and what they are trying to do with their lives. The musical explores a variety of topics including race relations, female empowerment, the underside of the entertainment industry, family values, love and friendship. We also see the consequences of self-centeredness and the need to adapt to survive in the stories of both Luke and Don respectively. The storyline highlights that when an opportunity presents itself, one is faced with a choice: you can either take advantage of it or let it pass you by because it may cause more harm than good. This is similar to a bartender's solicitation of "last call". That last drink may close out a good time, or lead to a terrible night. Choose wisely.

CHARACTER SKETCHES:
Lead Characters-
Hattie (AA; early 30s; F): A showrunner on the Don Juliette show who wants to step out of the shadows of anonymity and find her place in life as a professional singer. She is determined to do whatever it takes to succeed even if it means hurting those she loves along the way. She is very independent but has hidden insecurities. She is outspoken about political issues such as female empowerment and racial equality and sees things through that lens. Generally conservative she transforms into a fiery personality when she sings.

Gail (Caucasian; early 20s; F): A dancer on the Don Juliette show who is very liberal in her mindset though she grew up in the conservative south. She tries to hide her southern roots but it comes out when she is emotional. She came to DC to break free from her overbearing wealthy father and make a life for herself. As an only child she is a little spoiled and has learned how to get her way. She puts a high value on friendships and sees. She had a religious upbringing but not a practicing Christian. She is also fond of her alcohol.

Luke Lawrence (AA; mid 40s; M): He is the owner of U-Street Records. A manipulative bully who is more concerned about his self interest than those who he hires. He is impulsive and lives in the moment. A smooth talker but poor businessman he does not know how to build anything that lasts.

Don Juliette (Caucasian; mid 40s; M): Egomaniac, misogynistic and prejudiced producer of the self titled Don Juliette Show. He places success above everything else and is willing to do whatever it takes to ensure he stays on top. He however is infatuated with Gail and listens to her as a result.

Otis (AA; early 20s; M): An aspiring songwriter who quit his job with U-Street Records. He is soft spoken but ambitious and hardworking. He does everything with passion including falling in love with Hattie.

Shirley (AA; late 40s; F): An unemployed single mother who is protective of her child, Hattie, and harbors hurt from her relationship with Hattie's father. She is highly opinionated but wants what is best for her daughter.

Featured Characters-
Clarence (AA; late 20s; M) – bartender
MC Willie (AA; late 30s; M) – MC at Roscoe's
Thelma (AA; late 30s; F) – maid at Claxton Manor
Martha (Caucasian; late 40s; F) – mother of Gail
Charles (Caucasian; late 40s; M) – father of Gail
Cain James (AA; mid 30s; M) – Blues singer
Vicki Clark (AA; late 20s; F) – Soul singer
Little Frankie (Caucasian; early 20s; M) – Pop singer
Ms. Ebony (AA; mid 20s; F) – R&B singer
Melvin (AA; late 30s; M) – talent agent
Cameo Characters-
Yvonne – Luke Lawrence's assistant
Cameraman (Caucasian; M) – Don Juliette Show staff member
Mystery Dancers (Caucasian; early 20s; F) – Tracy, Becky, Laura, Ann (Don Juliette Show)
Ensemble-
Tic Tacs (Caucasian; M)
Sal (AA; M)
J&E talent agent (AA; M)
The Tricksters (AA; M)
Janitor (AA; M)
Showrunners (Caucasian; M)