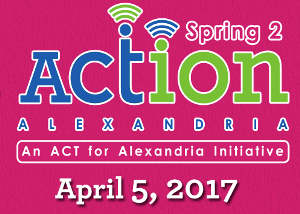 HELP US RAISE $15,000 FOR A SUMMER PERFORMING ARTS CAMP FOR LOW-INCOME YOUTH IN ALEXANDRIA
Click here to donate!
Through creating and performing original musical theater productions, we are raising funds to support:
– Performing Arts Education
– Leadership Development
– Technology Skills Training
– Scholarship Programs
Unfortunately, options for summer activities are limited for low-income youth whose families have an annual household income of less than $20K.
Our Founder and Executive Director has been facilitating our organization's mission in Alexandria for the past 7 years by creating original theatrical productions. The proceeds from these events have supported a leadership development program, and a performing arts program for these youths. This led him to create Momentum Collective, Inc., to increase the capacity of serving the target population and gain community support.
Our five-week summer performing arts camp will help inspire a new generation of budding artists and allow untapped talent to be cultivated.
Help us reach our goal to cover the cost of space rental, instructors, field trips and meals for 30 program participants. In partnership with the Alexandria Redevelopment and Housing Authority, we have an identified population of youth to engage with over the summer. Our ability to provide an enriching opportunity that allows kids to dream big will go a long way and improve the quality of life for Alexandria's underserved population.
"We strongly believe in the efficacy of arts education, particularly as a motivating force and self-esteem builder in the lives of our youth. Many schools have immensely scaled back or eliminated arts programs due to lack of funding for arts education." – Jason A. Ellis, Founder/Executive Director